Third Party Manufacturing / Contract Manufacturing
Manufacturing by a third party or under contract : A well-known brand in the world of Third Party Manufacturing of pharmaceutical goods, Zenacts Pharma is a well-established company. We have extensive experience in meeting the needs of pharmaceutical contract manufacturing companies, and this is one of our primary emphasis areas. Our expertise in Third Party Manufacturing has earned us widespread recognition around the nation and has enabled us to retain a customer base that is completely happy with our services and products. In order to assist its third party manufacturing customers as well as its franchisees in establishing their own brands or even creating their own enterprises, Zenacts Pharma provides a single point of contact.
ZENACTS PHARMA PVT LTD provides pharmaceutical contract manufacturing, third-party pharmaceutical manufacture, and pharmaceutical loan licences for high-quality GMP-certified goods under your own brand names through its own manufacturing unit in Baddi (Himachal Pradesh) – India.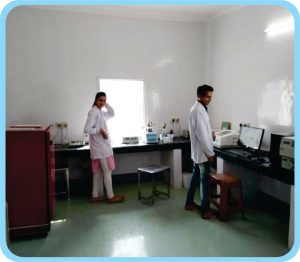 Nowadays, businesses prosper by concentrating on what they do best, i.e. by concentrating on their core competencies and delegating the rest to experts in their respective disciplines. Contract manufacturing seems to be a natural fit within this framework. Companies may concentrate on their core strengths while contract manufacturers provide a variety of additional benefits over in-house production, such as the ability to be flexible, access external knowledge, decreased labour requirements, and lower capital expenditures.
It is generally recognised in the market that Zenacts Pharma, a well-known brand among PCD Pharma businesses in India, is a quality-centric company that follows demanding protocols fit for the pharmaceutical sector for all of its operations, which includes contract manufacturing. In addition to our trademark attorneys, we have a team of in-house experts that includes a pharmacist, marketing and business professionals, as well as a pharmacist who can help you navigate the Indian regulatory system, facilitate logistics, and provide actionable solutions to maximise your brand's potential. We provide a comprehensive, full-scale solution that encompasses product development, design, marketing, and distribution assistance.
Products of Superior Quality under your own Brand Name
Zenacts Pharma, one of the fastest growing Pharma Franchise companies in the world, has established relationships with reputable GMP Certified/ That compliant suppliers who assist us in meeting the high-quality product needs of our customers.
Our company is well-equipped to provide you with the following services for your third-party requirements:
 Consistently high quality and on-time delivery.
Reasonably low prices: Our suppliers' production facilities are situated in India's excise-free zones, which allows them to compete more effectively. As a result, we are able to provide competitive pricing to marketing businesses for their third-party goods. Because we pass on the advantages of the Excise Free Zone, such as excise duty and central sales tax, we can offer our customers the most affordable pricing on the market.
Assisting with the registration of trademarks and drugs.
Design and packing material procurement assistance are also available.
Assistance with the creation of promotional materials (Visual Aids, Brochures, Product Profiles, Catch Covers).
All of the aforementioned criteria combine to make Zenacts Pharma a favoured Third-Party Manufacturing provider for our customers.