Coronavirus treatment: 400 mg tablets of Favipiravir drug, FAVIVOX FAVIPIRAVIR-400 MG by Zenacts Pharma
Zenacts Pharma, Chandigarh based pharmaceutical company have approval from the DCGI for its own brand "FAVIVOX FAVIPIRAVIR-400 Mg" The oral antiviral tablet is very effective in the cure of mild to moderate level of patients suffering from COVID 19. Due to higher strength of the tablet it will provide better solution and hence lesser doses of tablets will be needed per day.
Favipiravir: A new and emerging antiviral option in COVID-19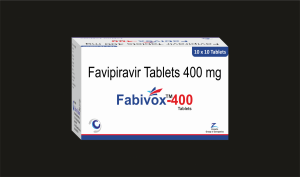 Favipiravir was first utilized against SARS-CoV-2 in Wuhan at the actual focal point of the pandemic. At that point, as the pandemic spread to Europe, this medication got endorsement for crisis use in Italy, and right now has been being used in Japan, Russia, Ukraine, Uzbekistan, Moldova, and Kazakhstan. Endorsement has likewise as of late been conceded in Saudi Arabia and the UAE. From that point, Turkey, Bangladesh, and most as of late Egypt have likewise seen ongoing business dispatches. In June 2020, favipiravir got the DCGI endorsement in India for gentle and moderate COVID-19 diseases.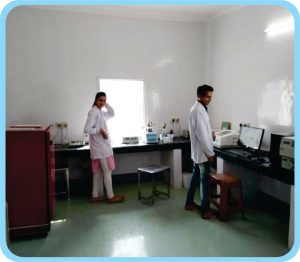 A half year and in excess of 16 million affirmed cases later, the COVID-19 pandemic has become the most exceedingly terrible general wellbeing emergency in a century. Revelation of another and explicit antiviral specialist against the SARS-CoV-2 would include a long and challenging timetable. Henceforth, as a matter of course, repurposed drugs, effectively being used against other viral diseases, have been squeezed into fast help. One such medication is favipiravir, at first showcased as an antiinfluenza specialist in Japan. This medication has recently gotten crisis endorsement by the Drug Controller General of India (DCGI) and thus this extensive survey of favipiravir comes at an opportune crossroads.
The terrifying pace with which the COVID-19 pandemic has spread across the world has just served to uncover how insufficient our accessible antiviral medication choices are. Repurposed antiviral medications have all been sped up into treatment after quickly led clinical preliminaries. More seasoned, previous antiviral medications, for example, oseltamivir and ribavirin have not been demonstrated to be powerful against SARS-CoV-2. The most encouraging antiviral medication to date is another repurposed drug, remdesevir, which has been demonstrated to be viable in a few very much directed preliminaries. When utilized in tolerably serious, nonventilated patients, it has been appeared to improve time to clinical recovery. The impact of this medication seems unobtrusive, best case scenario, with additional huge scope preliminaries desperately expected to assess its spot in the administration of COVID-19.
Enquiry Form
Favipiravir – new drugs for covid-19
Favipiravir, a medication which has a comparable component of activity to remdesivir however is orally regulated, has less solid steady information to back its utilization, yet is by the by arising as a specialist that merits considering in gentle to direct cases. The fundamental outcomes from the principal Indian examination with this medication have been empowering with little however huge improvement on schedule to clinical recuperation and a two-day more limited viral shedding time.
The fundamental benefits of favipiravir are that it is regulated orally and that it tends to be given in patients who are suggestive yet not sick enough to be hospitalized. As most COVID-19 patients (85%) have gentle to direct sickness and can be treated at home, this medication might actually be utilized in huge quantities of patients. Likewise with any antiviral, it ought to be focused on that favipiravir ought to be controlled right on time after the beginning of manifestations for it to be successful in diminishing viremia. Its part in possibly shortening the length of viral shedding could likewise have an epidemiological effect as it could decrease viral transmission at home and locally. The part of favipiravir in prophylaxis in uncovered however sound contacts is additionally being taken a gander at in a progressing trial.31 Favipiravir is likewise being assessed in blend with other antiviral medications, for example, umifenovir to check whether these medications act in a free or synergistic manner.
Covid treatment news
The result profile of the medication likewise appears to be worthy with asymptomatic hyperuricemia and gentle, reversible height in transaminases being the most much of the time detailed unfavorable impacts. In the Indian preliminary, no exceptional well being signal was evoked. It is anyway teratogenic and should never be utilized in pregnant ladies. The fundamental inconvenience is a high pill trouble which works out to a stacking portion of 18 tablets right off the bat and afterward 8 tablets per day for the remainder of the course. With the new dispatch of 400 mg portion with one of the makers, these worries about the high pill weight will be halfway reduced. The suggested term of treatment, stretching out to about fourteen days may likewise be a disservice. Here once more, the makers determine that the medication can be halted in seven days assuming the patient has made a total recuperation by.
In this, taking everything into account, favipiravir may arise as an important medication in the treatment of gentle to direct indicative SARS-CoV-2–tainted cases. Moreover, bigger RCTs are direly required before this medication can be wholeheartedly suggested in any case.
Feel free to submit product franchise / wholesale bulk enquiry for the Product :  400 mg tablets of Favipiravir drug, FAVIVOX FAVIPIRAVIR-400 MG by Zenacts Pharma – Chandigarh.
Enquiry Form