MANUFACTURING BY THIRD PARTIES – Zenacts Pharma, Chandigarh
MANUFACTURING BY THIRD PARTIES : Zenacts Pharma is a prominent pharmaceutical firm that produces, trades, and distributes a comprehensive variety of high-quality Antibiotics & Anti Infectives, Anti Cancer, Pharmaceutical Capsules, and Liquid Ampoules Vials. The creation of this stable variety of medications is carried out by our skilled medical specialists with the assistance of an exceptional research team. The given medications are well-liked in the business due to their precise composition, stability, longer shelf life, high purity, lack of side effects, and effectiveness.
Our Group
In working with pharma distributors and wholesalers, We Zenacts Pharma have a strong team of highly qualified and experienced individuals that are extremely cooperative and courteous. Our sales representatives will assist you with the whole sales process, including the appointment of new franchisees, distributors, single distributors, PCD franchisees, and monopolies.
Why Are We Here?
PCD Pharma Franchise, Third Party Contract Manufacturing, and over hundreds of clients are some of the services we offer. We have about 500 goods in several departments such as General, Gynecology, Paediatrics, Orthopedics, Cardiac-Diabetic, Dermatology, Neurology, and Psychiatric Care. You may take advantage of TPM services at a minimal cost.
Quality
All of Zenacts Pharma pharmaceutical products are produced in GMP-certified facilities in Chandigarh, to ensure the highest quality for our customers. We prioritise the safety and quality of our goods, and we track customer satisfaction to see how we can improve our company.
Top Pharma Manufacturer in Chandigarh for third party contract manufacturing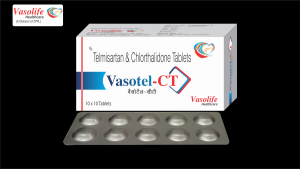 Clients may get these medicinal items from us in a variety of packaging solutions, depending on their specific requirements. Aside from that, consumers may get the medications they need at competitive costs from us. Zenacts Pharma offers a top ten PCD pharma franchise in Chandigarh. We have established ourselves as a major producer, dealer, and supplier of high-quality Antibiotics & Anti Infectives, Anti Cancer, Pharmaceutical Capsules, and Liquid Ampules Vials throughout the years.
Our pharmaceuticals are well-known in the industry for their excellent efficacy, high purity, and extended shelf life. These pharmaceutical items are made using high-quality ingredients obtained from reputable suppliers in the industry. Furthermore, our customers may get these items from us at the most competitive pricing.
Manufacturing by a Third Party
Third Party Manufacturing – Pharma Manufacturing Services In India :  We are providing following third party manufacturing Services:
1. Third party manufacturing of more than 650 Products.
2. Best Quality WHO or GMP certified pharma products.
3. Big products portfolio for Domestics and Export Market.
4. Fast product delivery and timely delivery at better rates.
Highlights :
Modern Manufacturing Facilities,
Quality Branded and Generic Medicines,
Competitive Prices, and
Complete Support.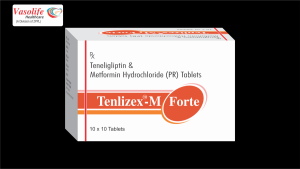 Zenacts Pharma is a well-known prominent manufacturing pharmaceutical firm situated in Chandigarh,, that ranks among the top 100 Pcd Pharma Franchise manufacturing companies in the state. We specialise on super-specialized and one-of-a-kind items. Injectables are our speciality. We also sell Neuropsychiatry Products in large quantities. These medications are made using high-quality ingredients from reputable suppliers. The strong demand for these pills and capsules stems from their compositional precision and maximum efficacy.
New pharma firms in India provide a variety of services.
1. A wide range of high-quality products are available.
2. Monopoly Privileges: Pharma Franchises Throughout India
3. Marketing and Promotion: Inputs include a reminder card, visual aids, and other materials.
4. Same-day product shipment via the Advance Dispatch System.
5. Additional Benefits: PCD Pharma offers little investment and high profits.
All of our product lines were offered to pharma distributors as franchises. As promotional materials, we provide folders with visual aids, samples, and any applicable information. Our franchise requires extensive training as well as several payment options.
We have created a state-of-the-art infrastructure facility that is well-equipped with current equipment in order to provide the finest quality tablets and capsules. To guarantee streamlined and seamless operations, we have divided our infrastructure into numerous divisions. Our production facility is well-equipped with various types of machinery, tools, and equipment required for large-scale production.
Furthermore, it is updated with cutting-edge technology on a regular basis. Our infrastructural facility is monitored by a team of experts to assure the quality and efficacy of our product line while adhering to FDA guidelines and regulations.
Are you looking to get your own brand manufactured through a third party or contract manufacturing ? Submit Enquiry now.