India's  Top Pharmaceutical Manufacturing Company
India's  Top Pharmaceutical Manufacturing Company – Zenacts Pharma, Chandigarh : In the realm of pharmaceutical production, Zenacts Pharma is one of the top scorers. The firm has established high worldwide standards in pharma formulation and cosmeceutical formulation production. We are an Ethical Pharma franchise firm in India that specialises in the production, trade, supply, distribution, and marketing of pharmaceutical goods that meet the most stringent worldwide requirements. We have cutting-edge production facilities with the most up-to-date gear, equipment, and testing equipment.
Top PCD Pharma Franchise Company in Chandigarh
Zenacts Pharma is a well-known PCD Pharma franchise company with ISO 9001:2015 and GMP certifications. We will continue to give all-around excellence with all of these certifications. Because we believe in innovation, we've been working on a growing portfolio of best-in-class pharmaceutical formulations in the medical field. The firm deals in a broad variety of pharmaceutical items, including Ayurvedic Herbal, Cardiac Diabetic, Gel, Cream, Injectables, Pharmaceuticals Syrup, Softgel Capsules, Pediatric, Sachet, and so on, thanks to its considerable expanding presence in India. With great marketing assistance and exclusivity rights, the firm provides the finest franchise opportunity in the pharmaceutical sector. We welcome professionals from the pharmaceutical sector, such as medical representatives and distributors, to come and work with us to build their own company.
Why "Zenacts Pharma" for pharma franchise ?
At Zenacts Pharma, we have a variety of promotional approaches that provides long-term pharma opportunities to those who wish to flourish in the medical industry. Factors that have made us successful in PCD Pharma franchise are as follows: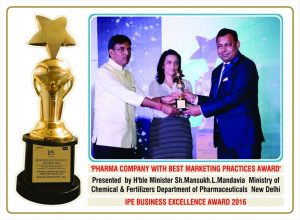 Excellent Track Record of Compliance
We have been providing a trustworthy and ISO 9001:2011 and WHO-GMP certified selection of medications to consumers at very inexpensive prices as a professional name in the industry. The items come in high-quality packaging that includes all important information, such as composition, production date, expiry date, prescription, and other instructions.
Our Company's Values
Our company's value is centred on keeping the greatest degree of precision and quality in our manufacturing work while also ensuring the continuity of our services for both existing and new customers as a customer-focused business. Another significant component of our company value is that we are committed to providing high-quality services on time.
A Team That Is Dedicated And Experienced
We have a skilled workforce that gives complete help with the commercials, marketing, and business techniques since we excel in ethical Pharma Marketing. Our devoted staff of quality managers is trained to check goods to ensure that they are pure, effective, and of high quality, as well as to ensure that they comply with regulatory standards. Regulators who are organised into quality, manufacturing, assembly, packaging, and other divisions have overseen every process. They're all well-known and dedicated to getting the job done.
Units of Production and Storage
The firm employs the highest grade of sophisticated technological equipment, as well as high-quality materials, the most up-to-date production techniques, and the most advanced testing facilities, to reach maximal perfection in product quality. Aside from that, the business has a lot of room for product manufacture and storage that is virtually eco-friendly. We have well-kept manufacturing facilities and warehouses that are clean, spacious, and temperature and humidity-controlled.
Our Pharma Partners' Rigorous Growth

In the Indian pharmaceutical sector, Zenacts Pharma is a well-known brand. To achieve customer satisfaction and company growth, our major goal is to guarantee the following criteria:
Providing a high-quality and creative pharmaceutical selection, as well as swift and accurate order execution to assure on-time delivery.
Our Purpose
Our goal is to expand our footprint in India by offering Pharma Franchise opportunities throughout the country. Simultaneously, we are concerned about the happiness of our customers and make our items properly.
Our Goals
With our high-quality prescriptions, great customer service, and countrywide PCD pharma franchising prospects, we work with perfect honesty and our everlasting mission is not only developing swiftly, but also influencing the worldwide health system.
LOGISTICS
POLICY ON QUALITY
With a team of motivated, empowered, and qualified individuals, we at Zenacts Pharma ensure client satisfaction. Through strict cGMP, cGLP, and ERP implementation supported by continuous improvement, we provide value for money by delivering innovative, safe, effective, and consistent quality goods
PRACTICES OF QUALITY
Zenacts Pharma maintains a high level of product quality and customer value by adhering to the most stringent quality standards.
MANAGEMENT OF SAFETY SAFETY TRAINING:
Every team member must be capable of addressing emergency circumstances at all times, according to the company. Through government-approved organisations, it organises regular classroom and practical training.
Plan for evacuation:
Emergency evacuation plans are the foundation of the Company's safety measures. The staff is kept up to speed on the latest paperwork, and the facilities are clearly marked with assembly points.
Firefighting Equipment:
The Company's premises are outfitted with modern fire suppression systems. It does simulated exercises on a regular basis, and up to 200 members are trained to operate firefighting equipment. Smoke sensors with various alarm systems are installed in crucial locations (general warehouses and finished products warehouses).
DEVELOPMENT & RESEARCH
Zenacts Pharma research and development department is working on novel medications. Good Laboratory Practices (GLP) certification has been granted to this R&D facility (GLP). Zenacts Pharma has a sophisticated contemporary infrastructure and is dedicated to developing unique fresh solutions to meet unmet medical needs throughout the country. Zenacts Pharma is committed to developing fresh, cutting-edge research products that meet or exceed national quality requirements.
Zenacts Pharma is a wealth creation centre for the company, not only a research and development unit. A manufacturing facility is also owned by Zenacts Pharma.
PROPERTY OF INTELLECTUAL PROPERTY
Zenacts Pharma IP division is continually meeting the demands of R&D in terms of intellectual property protection and commercialization. It is heavily involved in evaluating ideas and discoveries for patentability, as well as drafting and prosecuting patent applications throughout India. The section also assists in the creation of trademarks and copyrights. Most notably, the division is vital in the commercialization of R&D goods and their distribution throughout the country.